2015 | Defence for Children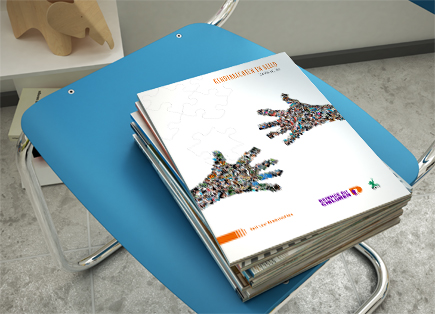 The annual report of Defence for Children looks back on an extraordinary year for children's rights. Implementing and monitoring Children's Rights is represented by a combination of photo collages and hand-drawn illustrations .
The report was printed in a small amount of copies and available online.
Print: Stenco Grafimedia
Photography: Moolenaar Fotografie